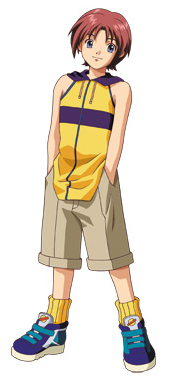 Tsukushi is your little brother. He helps u gather information on eligible guys and your friends. (He enjoys bragging about his popularity with girls on Valentine's Day)
Meeting Requirements: Automatically at the beginning of the game
Birthday:
Star Sign:
Blood Type:
Club/Job:
Future:
Voice Actor:
Ad blocker interference detected!
Wikia is a free-to-use site that makes money from advertising. We have a modified experience for viewers using ad blockers

Wikia is not accessible if you've made further modifications. Remove the custom ad blocker rule(s) and the page will load as expected.