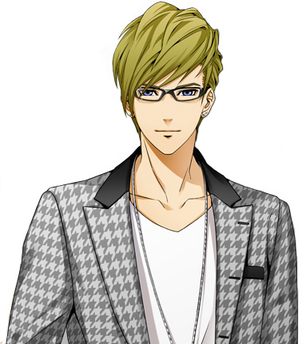 Tsukasa Kirishima
Edit
Birthday: August 1st
Sign: Leo
Blood Type: A
Favorite Food: Health Food, Appetizers
Disliked Food: Junk Food
Voice Actor: Daisuke Namikawa
The leader and producer of 3 Majesty, Tsukasa is a sophisticated individual who excels in dancing and karate.
A brilliant all-rounder, he is currently attending university while working on his idol career. [1]
References
Edit
Ad blocker interference detected!
Wikia is a free-to-use site that makes money from advertising. We have a modified experience for viewers using ad blockers

Wikia is not accessible if you've made further modifications. Remove the custom ad blocker rule(s) and the page will load as expected.