Taku Komori
Edit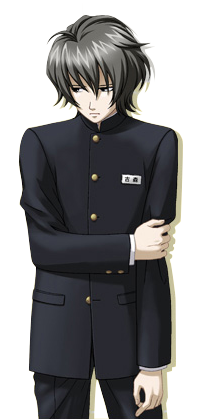 Meeting Requirements: Raise Social to 50 or above, he will appear on October 1st (Year 2)
Birthday: February 22nd
Star Sign: Pisces
Blood Type: O
Club/Job: None
Future: Finish attending Hanegasaki High
Voice Actor: Daisuke Matsubara
Nicknames:
Default: Komori-kun
Due to Komori being a secret character, you don't have to worry about your outfit style, calling him for dates, or saving for presents.
Neutral State:
Smiling:
Grinning and Tokimeki:
Birthday and Christmas Gifts
Edit
He doesn't accept Christmas gifts, so save your money with a random 1 rich item.
Ending Requirements
Edit
Ad blocker interference detected!
Wikia is a free-to-use site that makes money from advertising. We have a modified experience for viewers using ad blockers

Wikia is not accessible if you've made further modifications. Remove the custom ad blocker rule(s) and the page will load as expected.