Ikkaku Amanohashi
Edit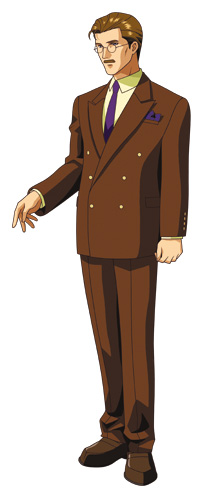 Meeting Requirements: Reach 50 in Charm
Birthday: Feb 5th, 1966
Horoscope: Aquarius
Blood Type: B
Club/Job: Principal / Teacher in charge of Handicraft Club
Favorited Color: Red
Favorite Music:
Favorite Fragrance: Floral
Voice Actor: Jurouta Kosugi
Nicknames:
Default: Amanohashi-san
All times: Amanohashi-san, Principal
Smiling: Ikkaku-san
Grinning: Ikkaku-san
Tokimeki: Ikakku, Ojisama
Like, Dislikes and Tips
Favorite Outfit Style: Elegant
Acceptable Outfit Style: Pure
Hated Outfit Style: Sporty
Best Accessory: Corsage
Always accept his date requests.
Always ask for a ride home, even if he rejects you.
Ideal Dates
None (He has to invite you on dates)
Skinship
Where: Shoulders and Neck Area
When: When greeted on your date, after responding appropriately, and when he rates the date.

Correct Responses
Birthday and Christmas Gifts
Edit
Birthday Gifts
1st Year: KTYO CD
2nd Year: Bottled ship
3rd Year: Your memorial album
Christmas Gifts
1 Rich: Glass pencil-stand
10 Rich:
CG Images
Edit
Ending Requirements
Edit
Social and Charm = 150+ Each
Had at least 10 Dates
Have a relationship of Like or Love
No bombs have gone off
Ad blocker interference detected!
Wikia is a free-to-use site that makes money from advertising. We have a modified experience for viewers using ad blockers

Wikia is not accessible if you've made further modifications. Remove the custom ad blocker rule(s) and the page will load as expected.